Fluvanna, named for Queen Anne's River, manages to maintain its beautiful rural surroundings while also being one of the fastest growing counties in Virginia.  Fluvanna has a rich history and the area consistently ranks near the top of "Best Places To Live In America." If you are not lucky enough to live here, please visit and come back often.  We are certain you will be pleasantly surprised with our area, our history, and the hospitality of our citizens.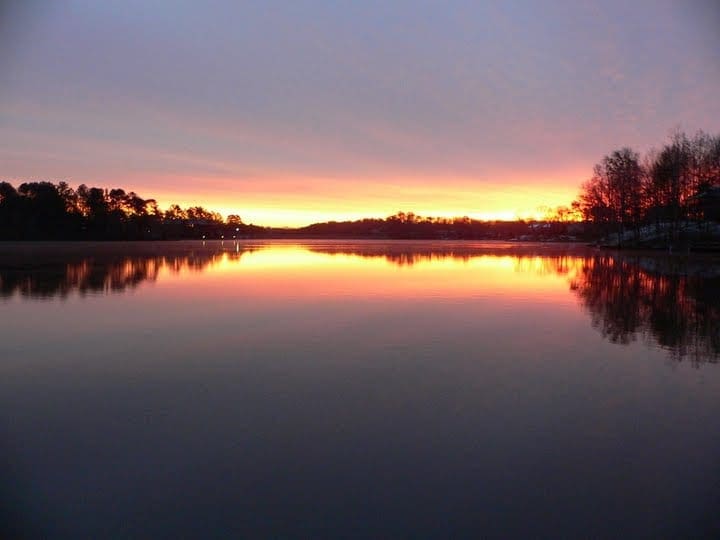 Centrally located in the heart of Virginia, Fluvanna County is about 25 miles east of Charlottesville, 60 miles west of Richmond, 120 miles south of Washington, D.C., and within 45 miles of the scenic Skyline Drive,  Fluvanna County's south boundary is the James River, which separates Fluvanna from the counties of Buckingham and Cumberland.  To the west is Albemarle County; to the north, Louisa County; and to the east, Goochland County.
Fluvanna County is located in the Piedmont Plateau Physiographic Province and is characterized by gently rolling hills.  Covering 286 square miles of land, two-thirds of which is forested, most open land is devoted to farming and grazing.  Elevations above sea level range from about 200 feet at the Town of Columbia to about 550 feet at Zion Crossroads.
Fluvanna offers a moderate climate, with winds from the south.  According to Sperling's Best Places data, the temp erature range is from an average low of about 26 degrees in January to an average high of about 87degrees in July.  The rainfall is about 41 inches and the snowfall about 17.9 inches per year.  On average, there are 210 sunny days annually.
Our representatives on the Board of Supervisors, School Board, and Chamber of Commerce Board are dedicated to maintaining our rural way of life and also placing us in a position to compete nationally and globally in the marketplace for economic growth and new jobs. Like most counties, we struggled with the economic downturn, but we chose to proceed on constructing a new high school that opened in fall 2012.
Our County and our Chamber are always looking for strategic partnerships and alliances.  If you would like to join us please "Contact Us".